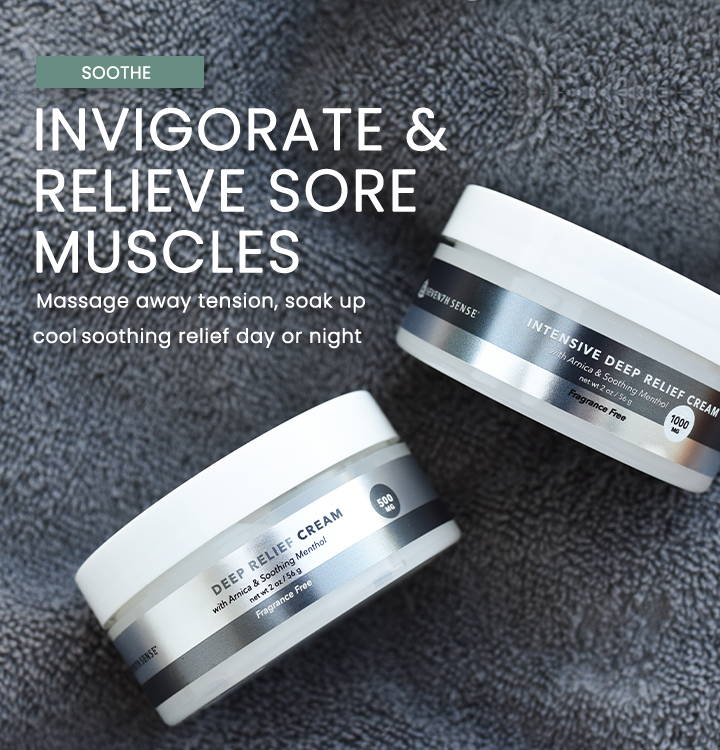 Whether you're looking for deep relief or just a daily boost, we've got something just right for you.
Some of our bestselling products to soothe and an ideal starting point if you are new to Seventh Sense.
Melt tense muscles away with essentials that relieve and invigorate.

This deep relief cream smells great, it's light and helps with my painful knee. - Elizabeth

I've been using the 200 mg muscle balm for several months and love the way it helps my shoulder/rotator cuff feel better. I like the smell and the non-greasy quality of the balm. Great product! - Walter G.

Product is fantastic. Pain relief properties really helped with the muscle pain of my hands. Also, cream a great moisturizer for my hands. - Ann
Superb! I have tried so many things over the years of having chronic pain. I don't let this out of my sight and have already ordered more and also given as gifts!! - Michele H.