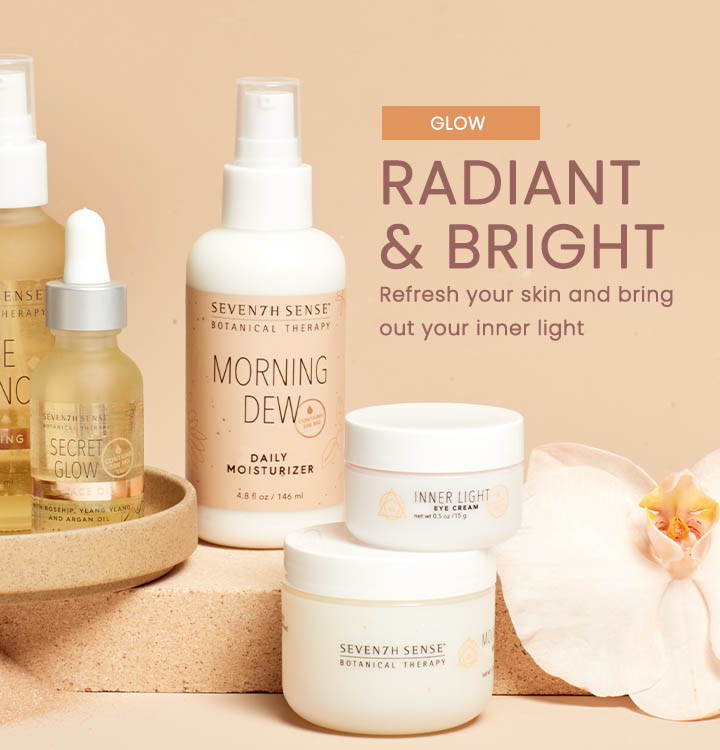 The perfect glow starts with clean, clear skin. Our gentle formulations harness the power of nature without stripping away natural oils.
Some of our bestselling products to glow and an ideal starting point if you are new to the world of Hemp.
Our Hemp is sourced in the United States from certified, state licensed hemp processors. Each lot is tested and meets all current FDA requirements.
Our products are never tested on animals. We respect our earth and would never do anything to harm it.
Formulated and developed by a team of passionate experts who each have over 30 years of experience in the personal wellness and skincare industry.
Domestic shipping is free when you spend over $50.
I love the texture and lightness of this face oil. I use it under my makeup in the morning as a primer. It goes on great and isn't greasy. Absorbs right into your skin and the smell is OH MY GOSH, amazing! – Jennie

The Seventh Sense Face Cleansing Oil is just what I needed. It is great for sensitive skin and dry skin. I am still getting the hang of it but it works wonders on my face with acne. - Claire

I've only been using this product for a couple of weeks but I like the natural feel. Nothing thick or clumpy about it. I've been using it before my normal moisturizer and it seems to make my skin more supple and clear. - Becki

I bought this about a month ago, and I'm glad I did. It is a face moisturizer that creates a glow with a comfortable feel for the skin. - Deborah